Host your own Tea Party for Tay-Sachs!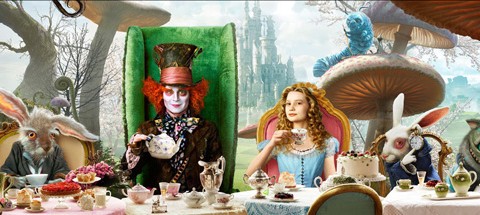 We would like to invite you to host a Tea Party for Tay-Sachs this August 2013!
When: Throughout the month of August 2013.
Objective: Raise awareness of Tay-Sachs and funds to support The CATS Foundation.
Where: Your garden or any table in your home that is big enough to accomodate your family and friends. You can also host it at your work place, parks, schools, on holiday… anywhere and with anyone who enjoys a piece of cake and a 'cuppa' (or a cheeky drink for that matter…)!
How: Invite your loved ones around for afternoon tea (be as traditional or as OTT as you wish), ask for a small donation per guest for the lovely treats you are providing (suggested £5.00) and take a photo of your event at its best!
Theme: Tay-Sachs and The CATS Foundation! We have created our own Tea Party for Tay-Sachs Pack (click link to see what's included) to help you customise your tea-party in style – CATS Foundation style, of course!
What's in it for you: fun, spending time with loved ones, raising awareness of an awful (and sneaky) disease and funds for a very good cause! Ah! And the prize…
1st Prize – THE WINNER – an amazing cake delivered to your door!
2nd Prize – THE RUNNER UP – a baking book – because you are AMAZING but obviously not quite there…
So here is a summary of the steps to take to participate:
1 - Fill in the contact form below. Party packs cost £5.00 for the first pack and an increment of £3.00 per pack thereafter. So 2 packs = £8.00, 3 packs = £11.00 etc
2 - Pay here for the Party Pack(s) - We are a small charity and not only we run ourselves like a small business we make sure every penny counts! We will only be able to send packs once the payment has been received. Please make sure you state your name when you make the payment.
3 - Keep an eye out for more posts related to this event. We will be posting recipes, ideas, videos, opinions etc., etc., right up until the event starts. Please feel free to share your ideas too.
4 - On the big day take a photo (or several) and send your favourite one together with the amount raised to us (email details will be sent as a reply to signing up). This will be your entry to the competition!
5 - That's all folks! That simple! Enjoy!
Welcome!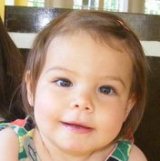 We are parents to a beautiful little girl called Amélie. In March 2011 to our great shock Amélie was diagnosed with a Lysosomal Storage Disease called Tay-Sachs. Since then our world has fallen apart and turned upside down. Tay-Sachs and its associated diseases have a devastating effect on the child and their families. We know that the road ahead of us is the worst that any parent could ever imagine to have to go through, at the moment there is no cure for Tay-Sachs or any of its associated diseases but research is on the move… and we will do everything in our power to make sure that we assist in any possible way.
We believe that although facing a terrible and daunting fate children with Tay-Sachs and associated diseases are not defined by the disease itself. Each one of our children has it's own personality, life and soul and the aim of this website is to raise awareness in a positive way while bringing parents and families together who are trying to cope with the diagnosis and day-to-day life.
We have learnt a new way to live life, and that is to live every single day at a time. As parents it is our duty and our pleasure to make sure that our child lives her life to the fullest and that she can experience everything that life has to offer within her limitations, we believe that this is a fundamental right to any child and our aim is to share with other families our good times and the days that were not about Tay-Sachs, the support we are receiving from family, friends and the community, and to ask other families to do the same here.