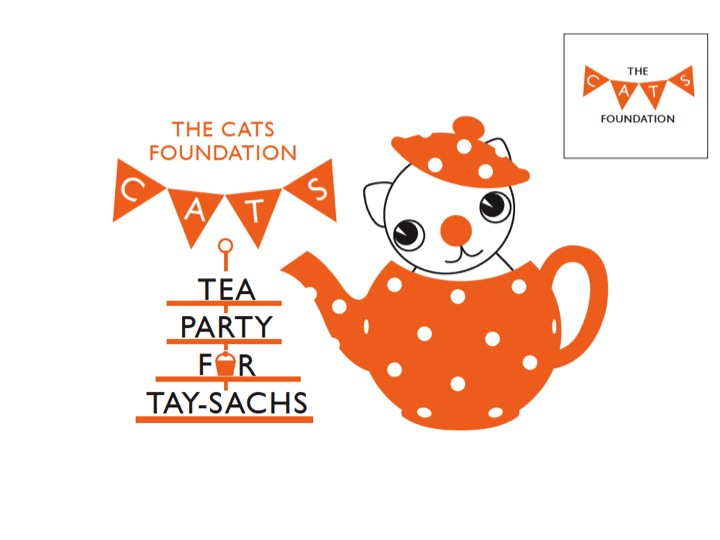 What: Host a Tea Party – this is as BIG or as small event as you wish it to be…
When: Throughout the month of August 2013
Objective: Raise awareness of Tay-Sachs and funds to support The CATS Foundation
Where: Your garden or any table in your home that is big enough to accomodate your family and friends
How: Invite your loved ones around for afternoon tea (be as traditional or as OTT as you wish), ask for a small donation per guest for the lovely tea you are providing (suggested £5.00) and take a photo of your event at its best!
Theme: Tay-Sachs and The CATS Foundation! It's all about raising awareness, so we will provide not only appropriate merchandise packs (more details on these coming soon) but will also be posting some ideas on hosting and party decoration!
What's in it for you: fun, spending time with loved ones, raising awareness of an awful (and sneaky) disease and funds for a very good cause! Ah! And a prize (this is 'suspense' still)! So we will ask you to take a photo of your event and send to us or post on our FB page, the most voted photo wins!
So start looking into your diary and book a date! We will be asking for merchandise pack orders soon!